Facial aesthetics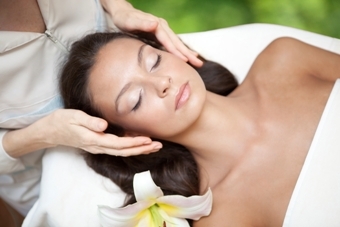 Intraceuticals – Hyperbaric Oxygen Technology
Intraceuticals is a revolutionary system, non-invasive, which replaces the traditional invasive treatments with active substances such as Botox or Hyaluronic Acid.
With the help of an apparatus that produces the Intraceuticals hyperbaric oxygen inserted into the deeper layers of skin beneficial substances such as hyaluronic acid, vitamins (A, C, E) and antioxidants (aloe vera and green tea). The system acts on wrinkles on the face, neck, hands, regenerates tissues, moisturizes the skin, relieves visible acne in all its forms, and the treated areas become very bright.
Radiofrequency facial tripolara
Tripollar technology, applied for the purpose of facial and reconturarii skin restoration technique, effectively heats the tissues, causing contraction of collagen.This produces an immediate improvement in the appearance of skin by restoring technique.Long-term, it accelerates the metabolism of fibroblasts heating in order to promote the production of new collagen fibers and skin tightening, which becomes the farm, smooth, contour, texture and appearance.
Facial Mesotherapy
Facial Mesotherapy is a medical treatment of moisturizing, energizing, diminishing wrinkles and toning the skin. By injection of vitamins (A, E, C, D, B), amino acid and hyaluronic acid, the skin is kept clean, energetic and bright. This treatment gives the skin hydration and help us in the fight to combat premature aging, wrinkles and PTOSIS (sagging skin) tegumentary.
Ice Mask
The treatment acts in just ten minutes. Ice Mask produces an immediate effect of blush, stimulating and revitalizand cheek and forehead area, giving a visible face rejuvenated appearance. The effect is that much skin smoother, hydrated and revitalized many. Over the long term, the main effects of the mask are: restoring and enhancing the structure of tissues, stimulating the production of collagen, improving circulation in the treated area, deep hydration of the skin. Main ingredients: vitamin C, aloe vera, moisturizing agents, mint.