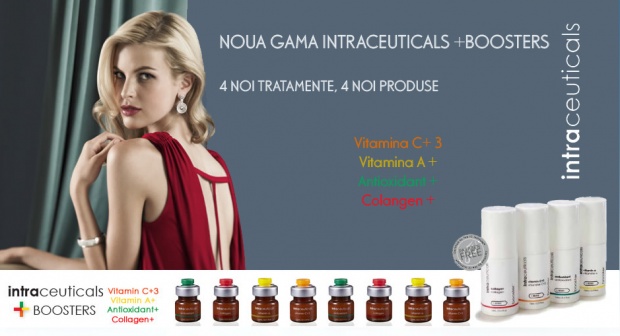 4 new treatments in the salon, 4 new products for the home
Intraceuticals launches a new formula based on vitamin A increases the ability to treat skin imperfections and reduces irritation.
Antioxidant + Booster revitalizes and balances skin dull and irritated with highly potent natural antioxidants, which have their source in the Australian rainforest. aims puffiness and dark circles around the eyes, leaving skin smooth and no signs of tiredness.
Strengthens and protects the skin with the 3 combined forms of vitamin C for any kind of skin, especially skin that shows signs of premature aging, skin with textural irregularities and affected of sun.
Provide a powerful cocktail of peptides for rejuvenating collagen and restore volume and firmness of the skin that has lost its elasticity, tone and density.
The professional from Boosters Intraceuticals are available at Del
Mar Medical Spa, as a treatment, and the line of products for the home that can be combined with Daily Serum-like first step of filing hialuronica-Revive.