Massage menu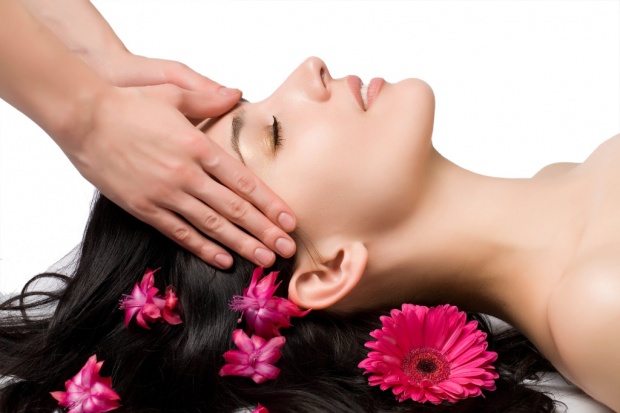 Treatments and rituals spa Del Mar
Swedish massage / relaxation
Swedish massage is done through an increased intake of oxygen into the bloodstream and release toxins from the muscles. This massage reduces tension in the muscle tissue through washing of lactic acid, uric acid, and other metabolic waste products. Improves blood circulation without additional aggravate heart. Stretches the ligaments and tendons pastran-du-le soft. Functions of the skin and stimulates the nervous system and relieves the nerves at the same time.
Deep tissue massage
Deep Tissue massage is focused on techniques of deep muscle layers, using specific maneuvers in a fast-paced and energetic. This form of massage is to improve the health, eliminating the various dysfunctions of the body. Using elbows, forearms and hands, run extensive and continuous movements, smooth or jerky movements. Deep tissue massage works by removing the adhesions, which involves removing the pain and restore mobility.
Massage Lomi Lomi
Lomi Lomi is the most profound form of massage. Such a massage involves a continuous flow of energy using fluid, smooth maneuvers combined with full of warmth, relaxation for body and mind. At the physical level, Lomi Lomi helps get rid of stress and tension, improves blood flow and lymph and stimulates the Elimination of residues and toxins. Through specific movements, passive mobilizations and various breathing techniques, this massage releases blockages in the body and the soul and brings us the harmony of all beings.
Lymphatic drainage  
more info here
Lymphatic drainage is a complex manual techniques, used to facilitate the Elimination of excess fluids, which gather them and purifies the lymph, lymph node, with the crossing before entering the bloodstream. This form of massage is a natural method very effective in stimulating the lymphatic circulation. Its effects are felt throughout the body: the immune system is stimulated, the spooks toxic lymph are removed, acute and chronic pain diminishes considerably, is fast-paced recovery and healing after surgery or burns, reduces cellulite, edema due to circulatory, lymphatic disorders, constipation and intestinal problems.
Therapeutic massage
Therapeutic massage is a manual massage combined with other recovery techniques such as: passive gymnastics and reflexology-for the treatment of diseases, rehabilitation after surgery or trauma; maintenance role or function in the maintenance of muscle and nerve structures or organs.

Back & shoulders massage
This type of massage aims to decontractare the shoulders and back problems which arise due to incorrect positions taken in various situations. A therapeutic massage is applied in this specific area.
Aromatherapy massage
Used as a healing technique for thousands of years by the Egyptians, Greeks and Romans, aromatherapy helps relax the body and mind, improves blood circulation and helps in the healing of superficial skin lesions. Pine, sweet orange, grapefruit, ylang ylang, sandalwood, lavender, are present both in massage oils and aroma dispensers in guest rooms.

Hot stone massage
Massage with hot stones, also known as volcanic rocks massage or Hot Stone Massage, therapeutic techniques is one of the very old used in detoxification, relaxation and energy balance of the human being, whose origins are found in most civilizations in various forms. In the massage with volcanic rock used a set of 66 hot stones, dark gray or black color, of different sizes, of volcanic origin, very fine which are heated in a special device, until they reach a temperature of 40-50 degrees Celsius. The heat warms and relaxes muscles, which allows the therapist to apply strong pressure. The warmth of the stones, which improves circulation and calms the nervous system. Location of stones is done in the exact points, known as energy centers, which reechilibreza both body and mind.